Novotny Engineering is a well-established company with a large portfolio of municipal construction and infrastructure projects in the suburbs of Chicago. We recognize that our success is based on our ability to recruit and retain talented individuals and we are always looking for motivated professionals to add to our team. We offer career opportunities with excellent training, professional development, compensation and benefits, including a bonus program, profit-sharing, 401(k) with company match, and paid life, dental and health insurance.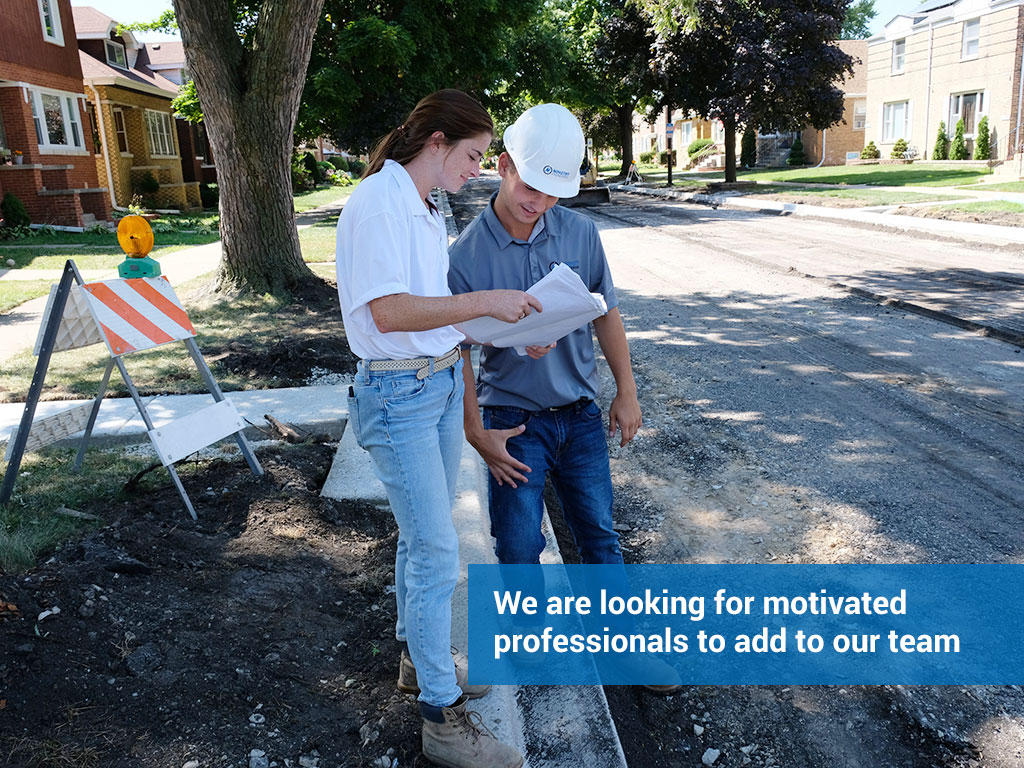 Current positions available:
---
Sorry, there are no positions available at this time.
---
To apply, please submit a cover letter stating your career objective, along with a resume, to:
Careers at Novotny Engineering
545 Plainfield Road, Suite A
Willowbrook, IL 60527
Or contact us using the form below: